On 21st November, the 2nd SGH Conference and the 25th Seminar on Upper Secondary Education were held at Kanazawa university high school.

Open classes of Japanese Literature, Civics, Geography and History, and science started at 10 a.m. and were followed by review sessions.
In Japanese Literature class, our students had an exercise in parallel reading of Kokoro by Natsume Soseki.
They took part in active learning exercises entitled "Does my body belong to myself only?" in civics class, and "Immigrants, citizens, and the nation" in Geography and History class.
In science class, students presented the findings of their studies on biology.

In the afternoon, representatives of first-grade classes made presentations on their "regional studies" at 12:45 p.m.
Second-grade students took part in a mock international conference as representatives of 14 countries, and they discussed policies to sustain the world in 2050.

We gave a presentation on our school's overall effort in SGH program at 14:50 p.m., in the presence of participants from different senior high schools and universities. The educational expert, Kanae Nishioka, Ph.D, Associate Professor at Kyoto University closed the convention with recommendations and a lecture on performance assessment.
---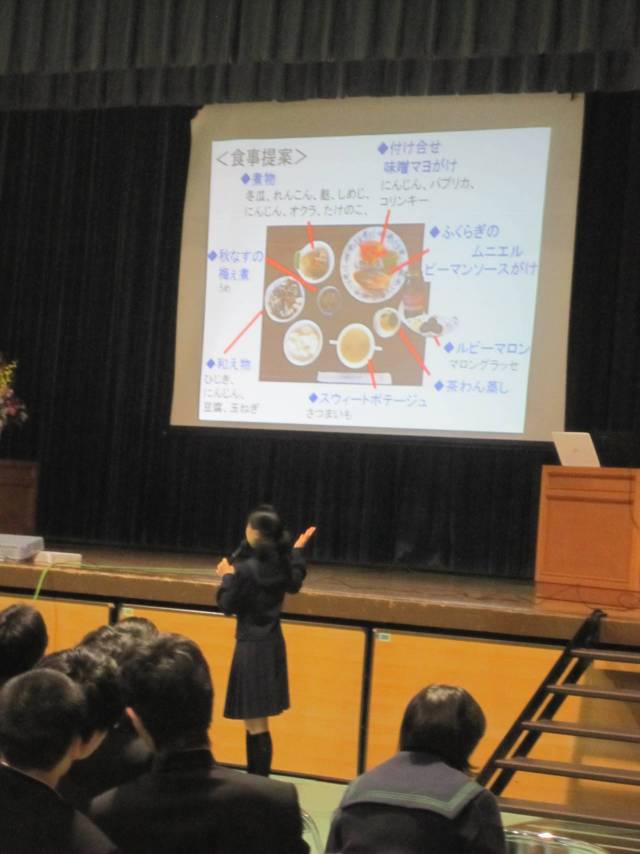 ---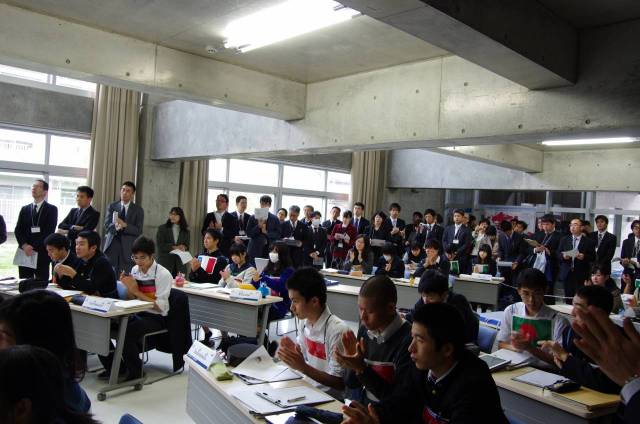 ---